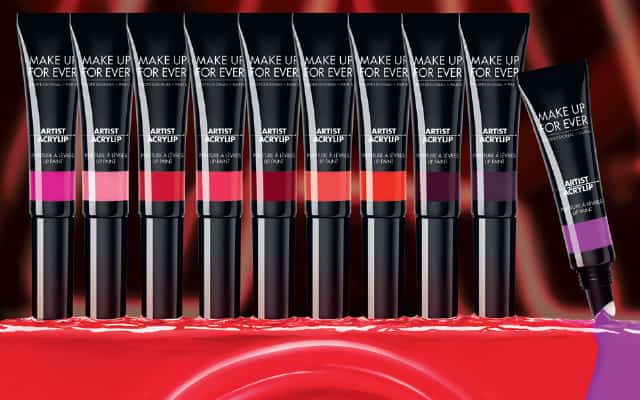 Makeup forever released a new product in collaboration with Jessie J called the Artist Acrylip. It comes in 10 shades. I saw makeup forever posted it on instagram and I stumble upon Jessie J's music video where she was wearing this lipstick. Look pretty cool to me. So over the weekend I make my way to Sephora Ion to look for makeup case. Sadly I didn't see any makeup case around. I was approached by the salesperson at the makeup forever booth and she was asking me if I wanted to try the lipstick. Sure enough I did. I was so used to matte liquid lipstick and just regular MAC lipstick, this makeup forever lipstick consistency was pretty glossy. It wasn't drying.
Do I like it? Yes. It is very pigmented. However when I apply the first layer it was pretty streaky. Could be because I didn't use it straight from the tube where it comes with a cushion type of applicator. Due to hygiene reason the salesperson gave me a new lip applicator to use. I had to go over a couple of times for it to really look even. I tried on the shade 501 eggplant. It is a deep purple colour. I absolutely love this shade. It is not transfer proof. I had the lipstick on for about 3 hours and it is pretty lasting. When I got home I remove it. Don't sleep with your makeup on! According to the salesperson you can make it matte by applying their HD powder or any loose powder after you apply the lipstick. Each tube cost SGD$33. I would rate it 7/10.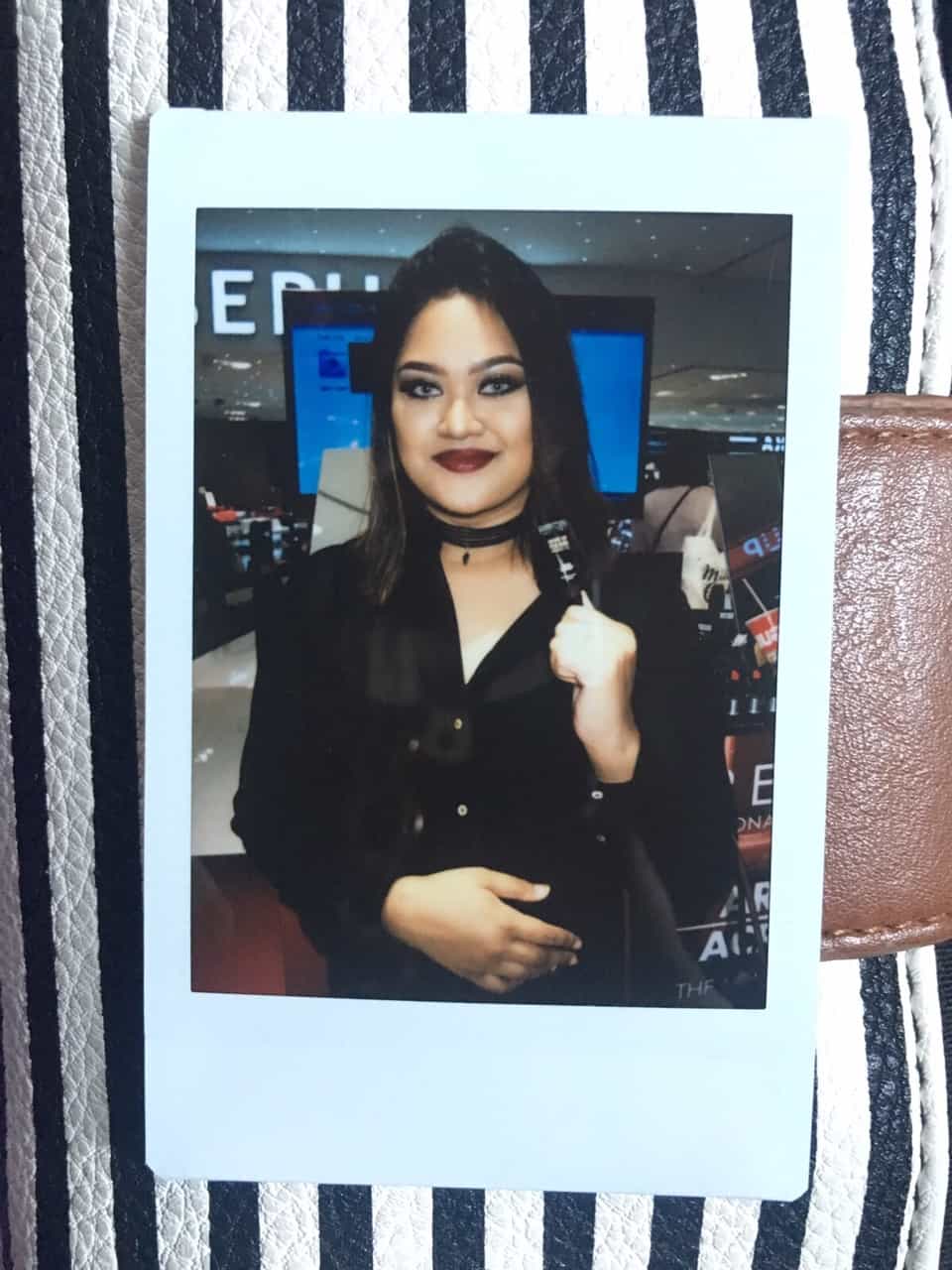 Right now Makeup Forever Singapore is having a contest on Instagram. You stand a chance to win the full set of Artist Acrylip (worth SGD$330). They have 3 sets to giveaway. All you have to do is drop by Sephora ION or Ngee Ann City and look for the makeup forever booth where you can try on the lipstick and have your picture taken using Polaroid. Then you can post it up on your instagram and tag makeup forever's instagram page with the hashtag #IAMANARTIST #PAINTYOURLIPS. This contest end on the 20 January 2017. Till next time beauties.
Peace & Love,
Nygmarose